Aw Tai Hau, Optical Stylist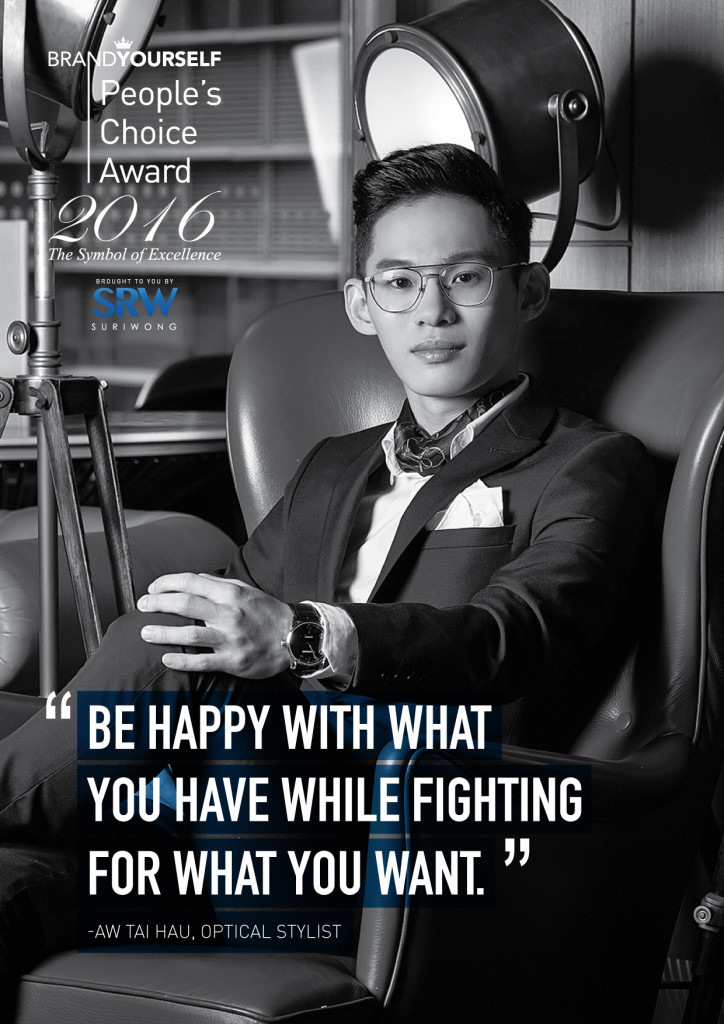 What energizes or ignites you? What are your true passions?
Looking at how people live makes me want to be like them. I am not just talking about the rich, I mean there are so many people and things that inspire me. I want to do so many things, from buying sports car to trekking the Amazon forest and to speak on stage. All these things can be done only if I plan them well and I guess that's what keeps me going. The moment I stop doing things, all the dreams will never be reality. My true passion is about experiencing life and to share my stories.
Who are your role models in life?
How does your encounter with School of Charisma / Brand Yourself change your life?
What was the biggest challenge in your life and how did you overcome it?
What are the soft skills you possessed that you think have helped you greatly in your life and career?