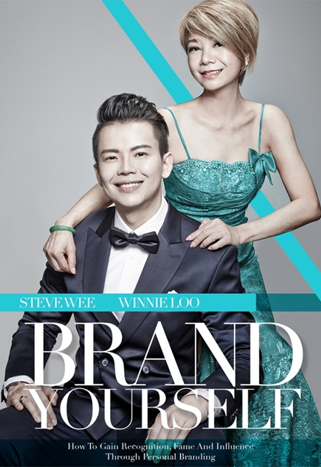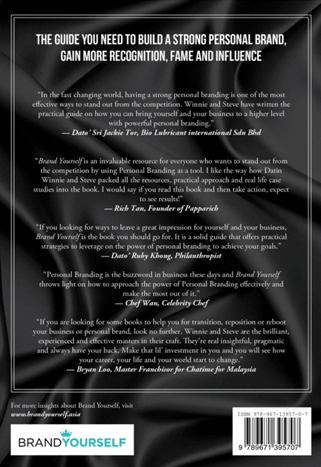 Brand Yourself
How to Gain Recognition, Fame and Influence Through Personal Branding
By Winnie Loo and Steve Wee, Personal Branding Experts
Personal Branding is the buzzword in business these days and Brand Yourself throws light on how to approach the power of Personal Branding effectively and make the most out of it.

Chef Wan,

Celebrity Chef
Identify your unique branding and how you can leverage on it
Leave a strong and lasting impression with the 5 key elements of Personal Branding
Create a blueprint for your branding strategy in an easy 5-step system
Identify your goals and strengths, and also the challenges and risks you may face in the Personal Brand building process
Craft an elevator pitch that works
Write a great branding story that engages and draws others into your world and believe in you
Strengthen your branding through a step-by-step branding strategy platform
Position your brand within the right environment to achieve maximum results
Improve and reinvent your brand for long-term success
Gain more recognition, more fame and more influence through the power of Personal Branding
Here are some facts about the book
2
Personal Branding Experts
Chapter 1
The Brand Called You
Chapter 1
The Brand Called You
What is Personal Branding?
Why Should I Care About It?
What Contributes to A Strong Personal Brand?
When is the Best Time to Brand Myself?
How to Create a Blueprint for My Brand Strategy?

Chapter 2
Define Your Brand
Chapter 2
Define Your Brand
What is Your Goal?
What are Your Strengths?
Challenges and Risks of Personal Branding
Who Are You?
What Do You Offer?
Who Are Your Audience?
Your Brand Identity
Case Study – Sereen Eng, Owner of Posh! Nail Spa

Chapter 3
Live Your Brand
Chapter 3
Live Your Brand
Communicate Your Brand Identity
The Elevator Pitch
Proofs of Gain
Writing Your Story
Writing a Good Story
Case Study – Carol Lin, Multi-talented Author

Chapter 4
Strategize Your Brand
Chapter 4
Strategize Your Brand
Don't Jump in without a Plan
What is Brand Strategy Platform
Set Your Goals
Identify Your Core Values
Find Your Strengths
Explore Your Personality Attributes
Discover Your Brand Image
Write Your Brand Promise
Case Study – Dr Jenny Liow, Owner of Hotel de Art

Chapter 5
Maximise – Leverage Your Key Resources
Chapter 5
Maximise – Leverage Your Key Resources
Position within the environment
Determine Your Position
Know Your Circles and Connections
Leverage Who You Know
Borrowing Fame for Success
Network Selectively
Build Reciprocal Relationships
Importance of Business Cards
Case Study – Simon Kang, CEO of Suriwong

Chapter 6
Strengthen – Improve and Reinvent Yourself
Chapter 6
Strengthen – Improve and Reinvent Yourself
Do a Gap Analysis
Brand Strategy Improvement Plan
Brand Ecosystem Change
Tap Into the Power of Social Media
Brand Yourself in the Age of Neuromarketing
Case Study, Kent Chua, Co-Founder & CEO of Connexion Group
Collect Your Bonus Worth RM497 Now!
Commitment is what transforms a promise into reality. To reward you for your commitment in bringing your personal branding to another level, we would like to give you full access to our educational branding package which retails at RM497.
In this package, you will get a DVD on Personal Branding tips to help you stand out with powerful Personal Branding.
Get Your Bonus Now!
Are you ready to stand out from the competitions?
Frequently asked questions
Who needs Personal Branding?
In today's business world, almost everyone i.e. entrepreneurs, professionals, executives needs Personal Branding.
What are the benefits of branding myself?
There are many significant benefits of branding yourself. Here we would like to name a few:
Stand out among your competitors
Be seen as the expert in your area of expertise
Attract more clients, employees and opportunities
Create notable reputation and credibility for yourself
What contributes to a strong Personal Brand?
A strong Personal Brand consists of 5 key elements, namely Visual, Substance, Likability, Positioning and Sustainability.
When is the best time to brand myself?
Today, right now, is the very best time to start working on your Personal Brand.
How do I brand myself?
Since creating a strong Personal Brand can be highly effective, hence it takes some thoughts and expertise to ensure the brand created not only reflect your unique brand value but also articulate enough to engage your target audience. It is highly recommended that you engage a Personal Branding Expert to assist you in this.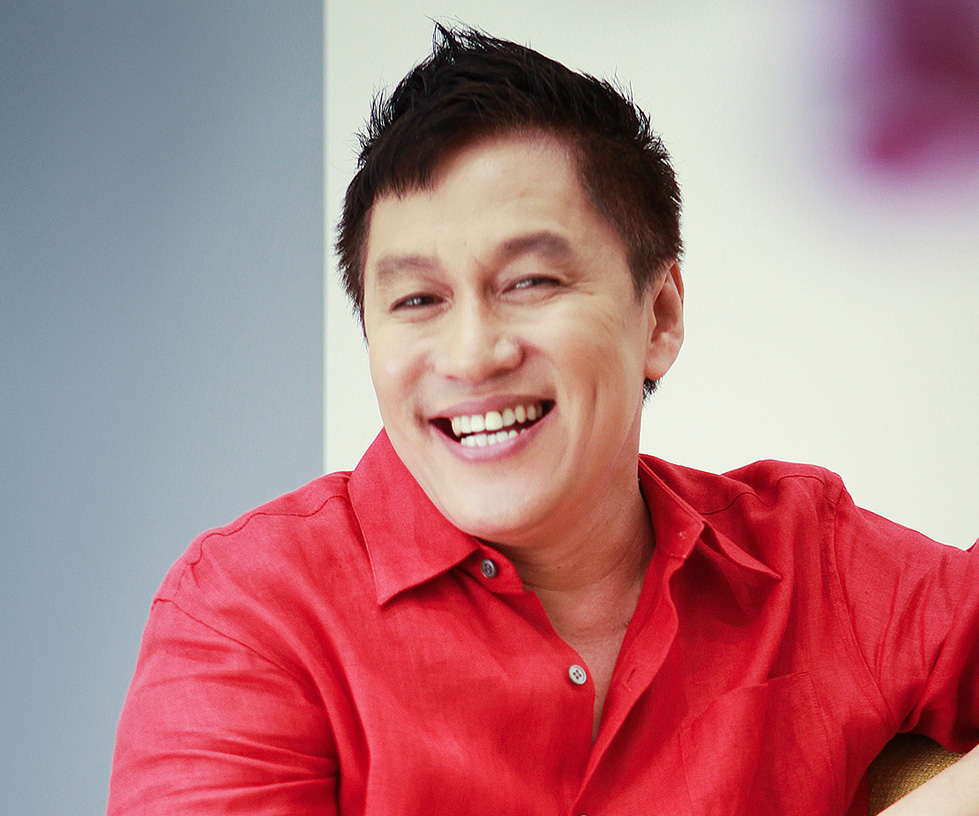 Chef Wan
Celebrity Chef
Personal Branding is the buzzword in business these days and Brand Yourself throws light on how to approach the power of Personal Branding effectively and make the most out
of it.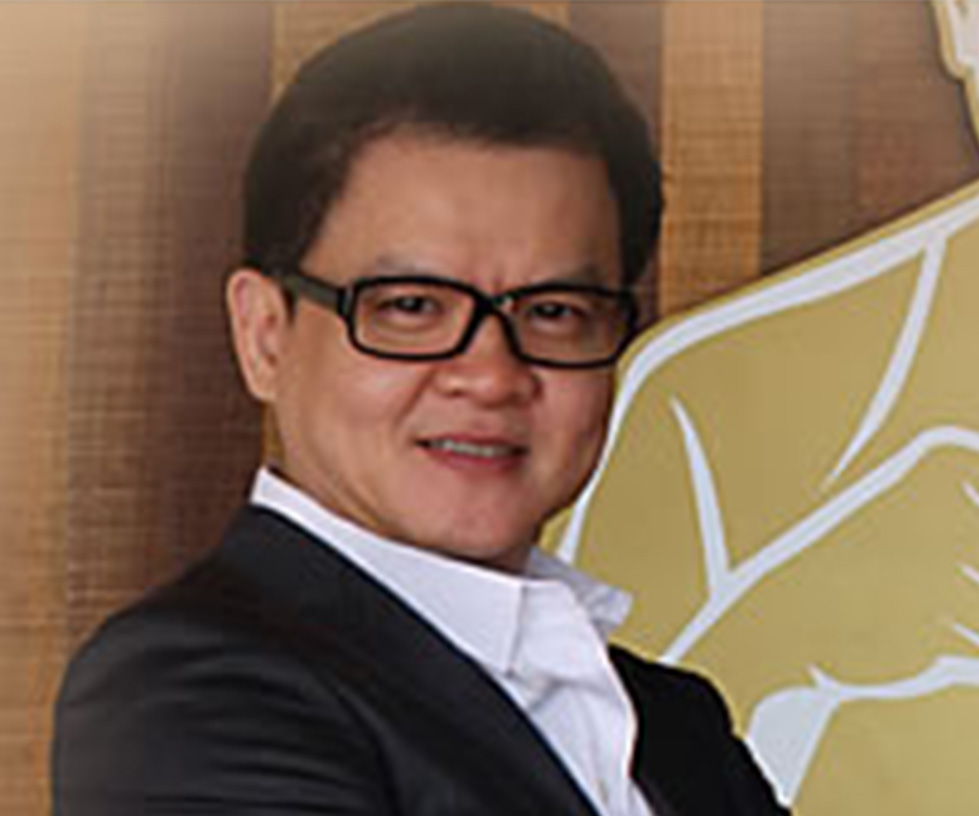 Rich Tan
Founder of Papparich
Brand Yourself is an invaluable resource for everyone who wants to stand out from the competition by using Personal Branding as a tool. I like the way how Datin Winnie and Steve packed all the resources, practical approach and real life case studies into the book. I would say if you read this book and then take action, expect to see results!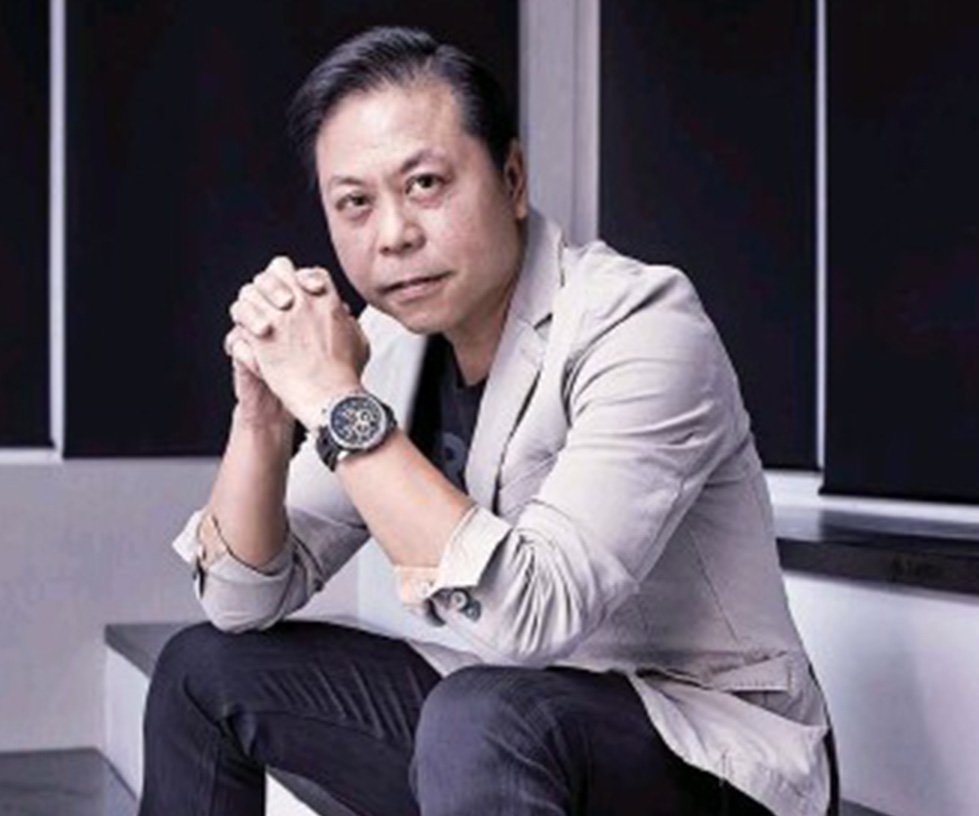 Dato' Sri Jackie Tor
Bio Lubricant international Sdn Bhd
In the fast changing world, having a strong personal branding is one of the most effective ways to stand out from the competition. Winnie and Steve have written the practical guide on how you can bring yourself and your business to a higher level with powerful personal branding.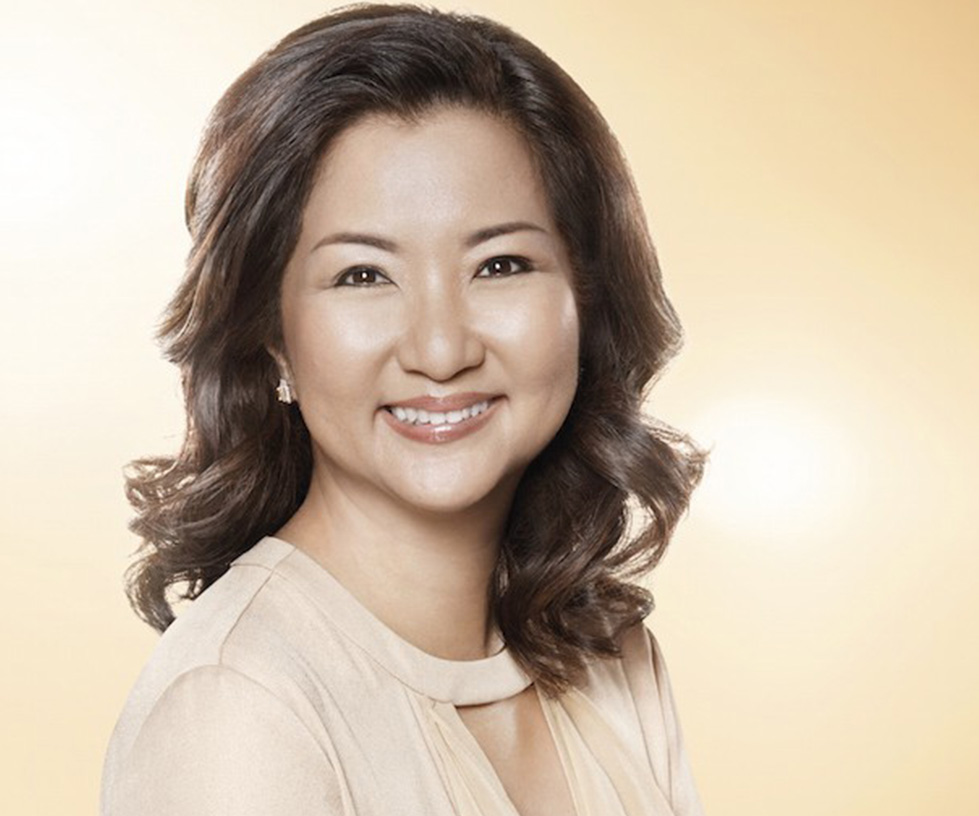 Dato' Ruby Khong
Philanthropist
If you looking for ways to leave a great impression for yourself and your business, Brand Yourself is the book you should go for. It is a solid guide that offers practical strategies to leverage on the power of personal branding to achieve your goals.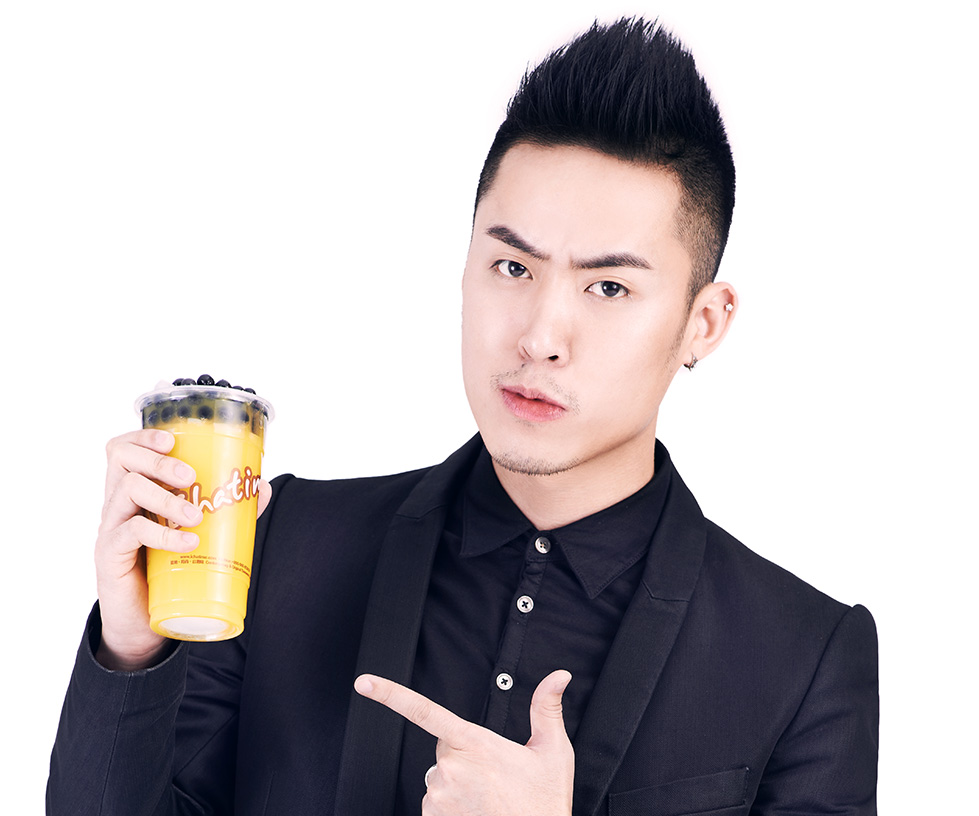 Bryan Loo
Master Franchisor for Chatime for Malaysia
If you are looking for some books to help you for transition, reposition or reboot your business or personal brand, look no further. Winnie and Steve are the brilliant, experienced and effective masters in their craft. They're real insightful, pragmatic and always have your back. Make that lil' investment in you and you will see how your career, your life and your world start to change.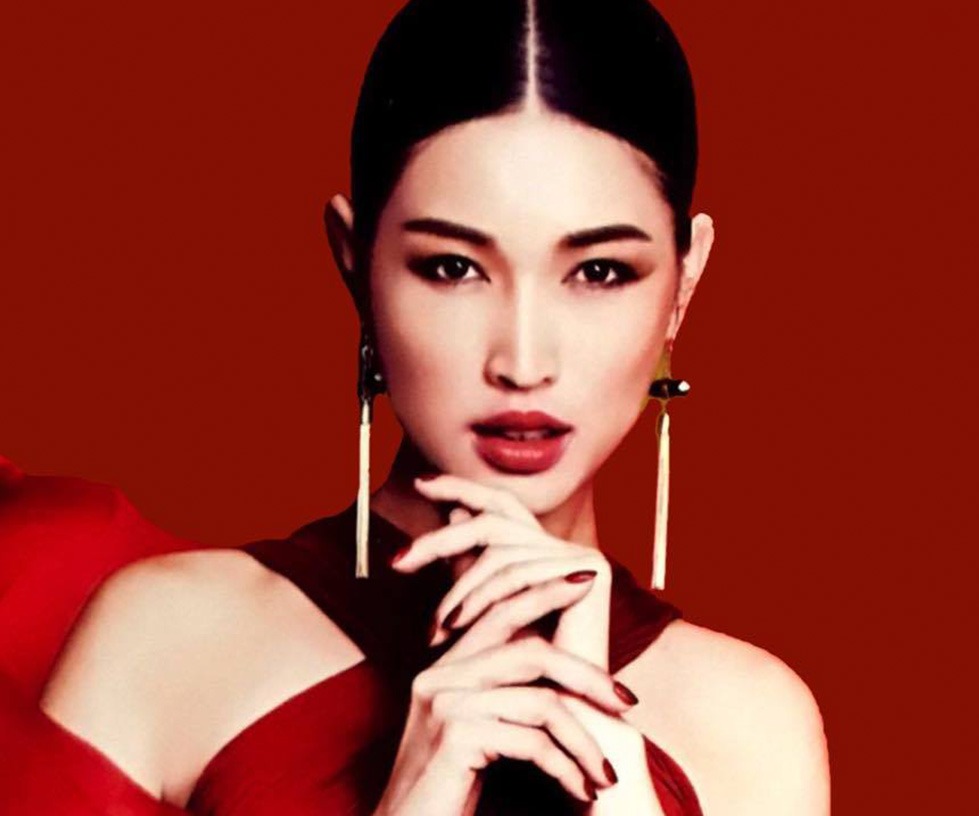 Amber Chia
Principal of Amber Chia Academy
No one knows about crafting a powerful branding more than Winnie and Steve. If you want to know the best way to stand out among the crowd, read Brand Yourself. The book will certainly help you gain more recognition, more fame and more influence through personal branding.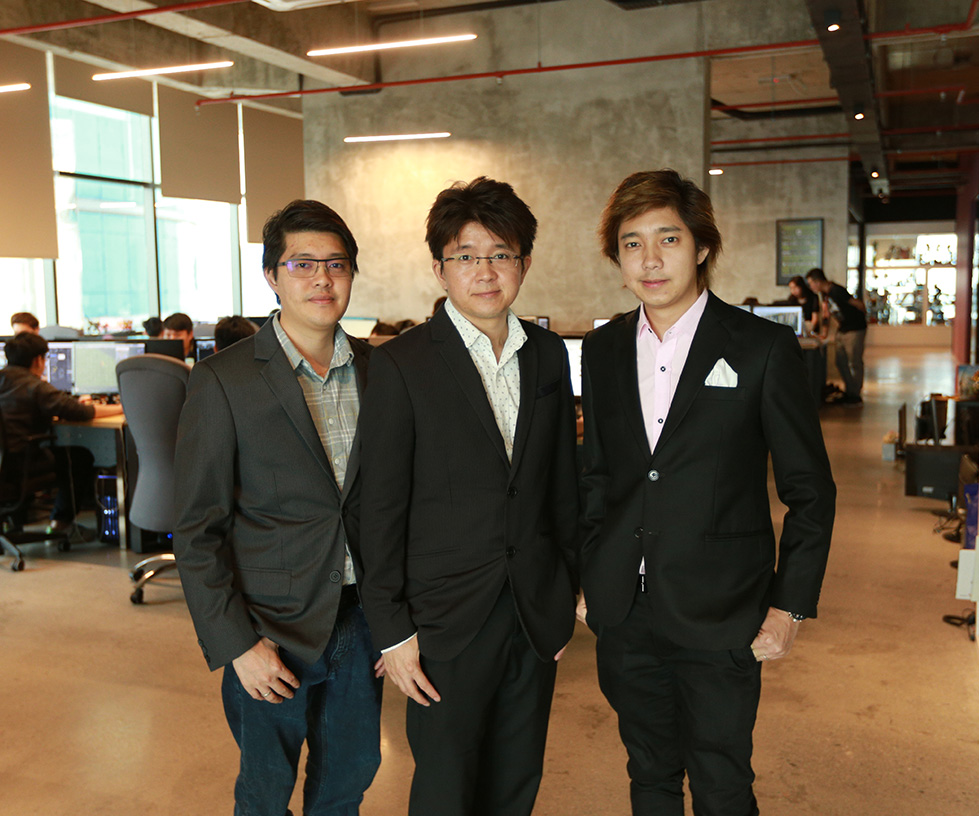 The Ong Brothers
Founders of Architree Design Sdn Bhd
Pick up a copy of Winnie and Steve's new book, Brand Yourself. I promise that you will find some brilliant ideas on how you can put it to use right away to enhance your branding.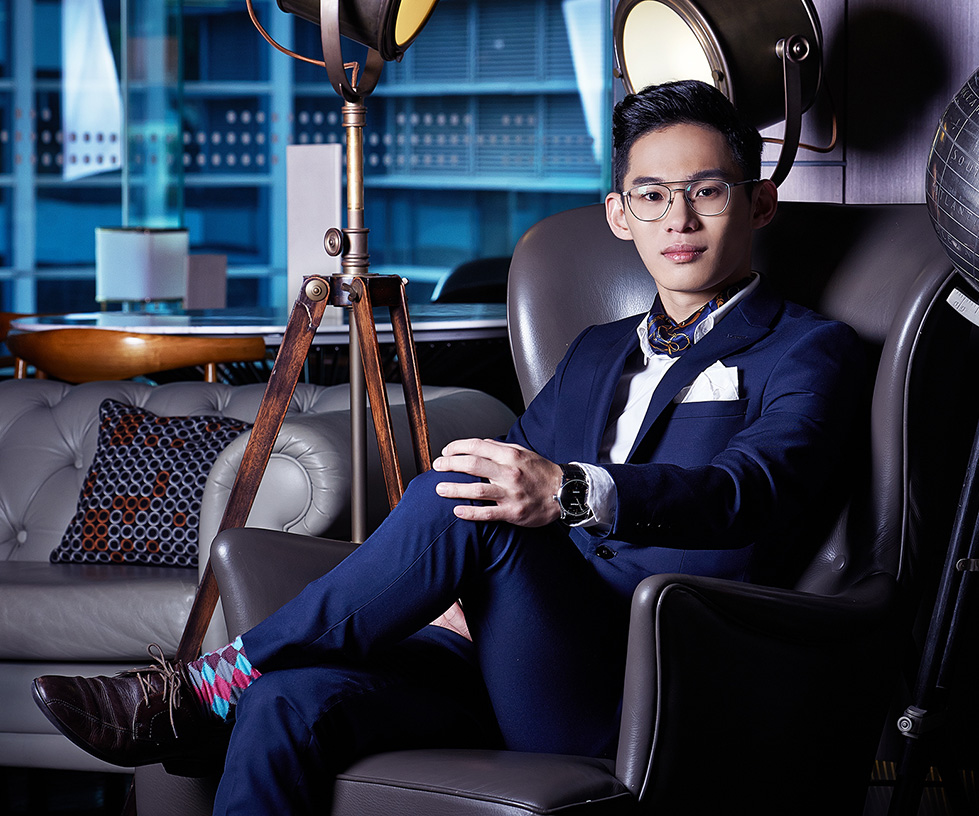 Aw Tai Hau
Founder of Pott Glasses
Brand Yourself is an insightful and inspiring book that will give you an innovative approach on what personal branding is all about.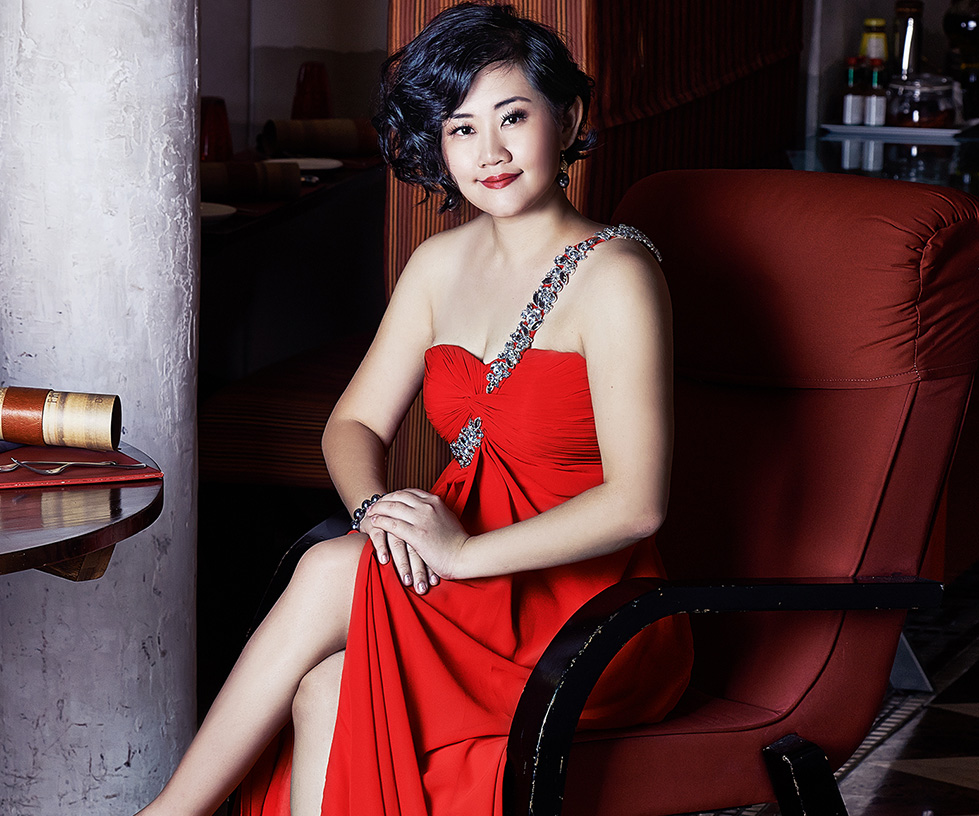 Dr Jenny Liow
Owner of Hotel de Art, Malaysia's First Art-Themed Boutique Hotel
There are dozens of books on personal branding in the market, but Datin Winnie and Steve truly define it. Their 5-step plan shows you how you can stand out with strong personal branding and sustain it.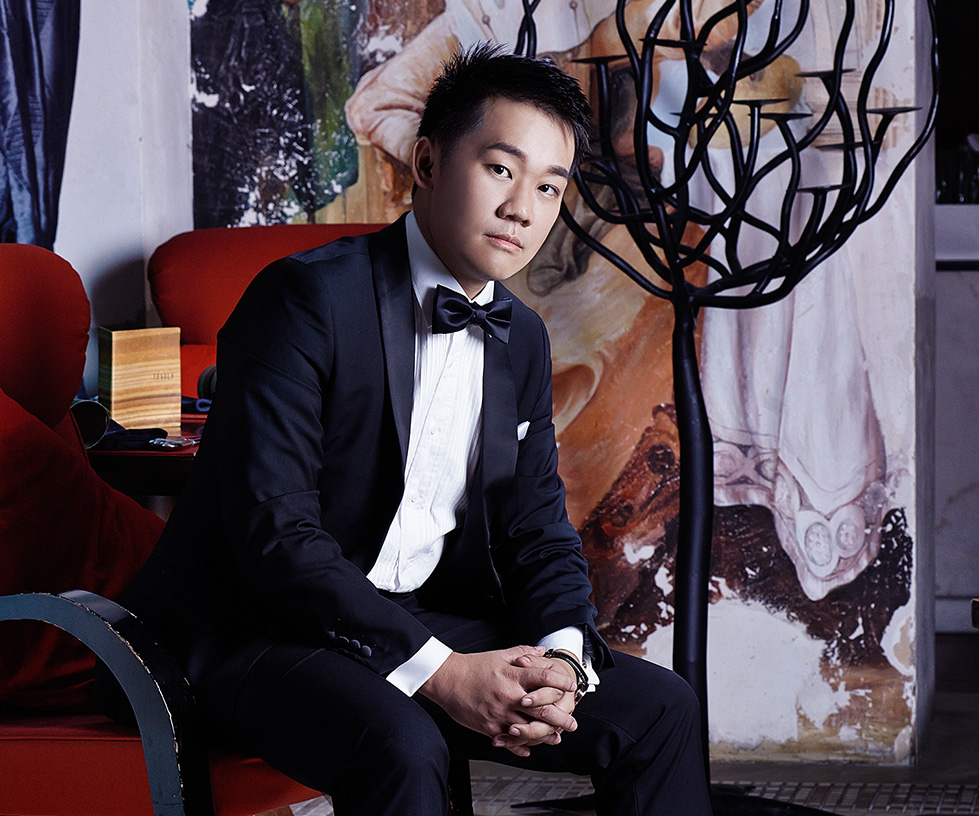 Jeff Liow
CEO of Shah Alam Tyres & Auto Acc Sdn Bhd
Brand Yourself is a fantastic book! Datin Winnie and Steve have explained the essence of personal branding in a detailed and practical way. Everyone should pick up a copy and read it.
Are you ready to

stand out from the competitions?