Dr Jenny Liow, Boutique Hotelier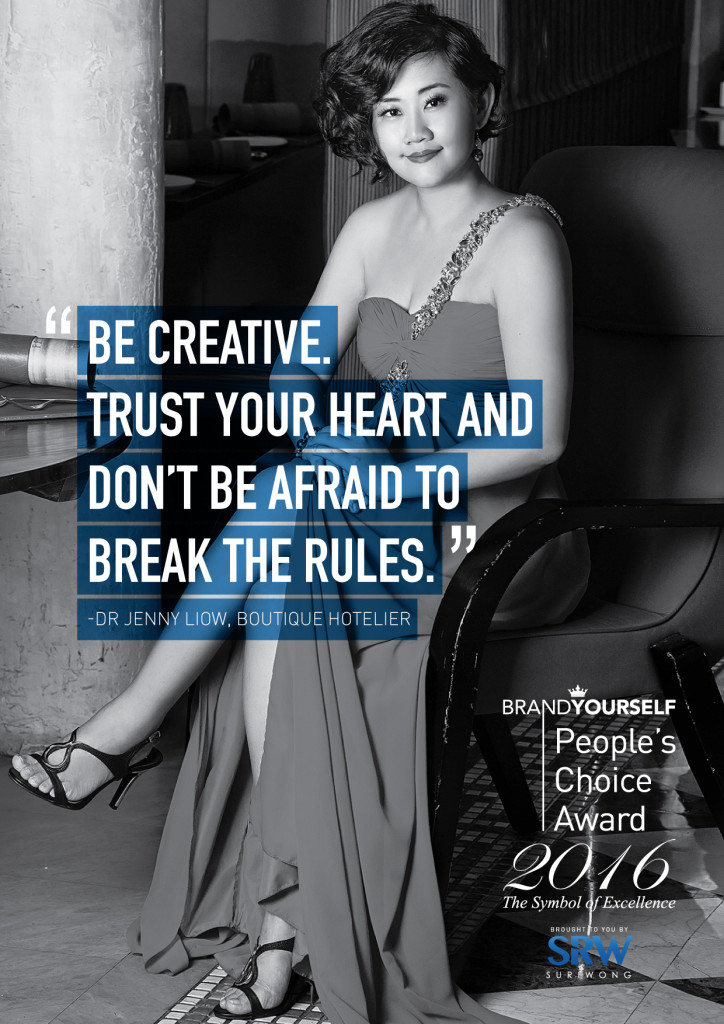 Tell us how you feel being nominated?
I was absolutely thrilled and excited to find out that I've been nominated for the People's Choice Awards. It is such an honour to be nominated alongside other entrepreneurs who are successful in their own fields.
How does your encounter with School of Charisma / Brand Yourself change your life?
What does Personal Branding mean to you?
What was the biggest challenge in your life and how did you overcome it?
What is your proudest moment to date?
What are the soft skills you possessed that you think have helped you greatly in your life and career?