Gloria Tom Imang, Ethnic Jewelry Expert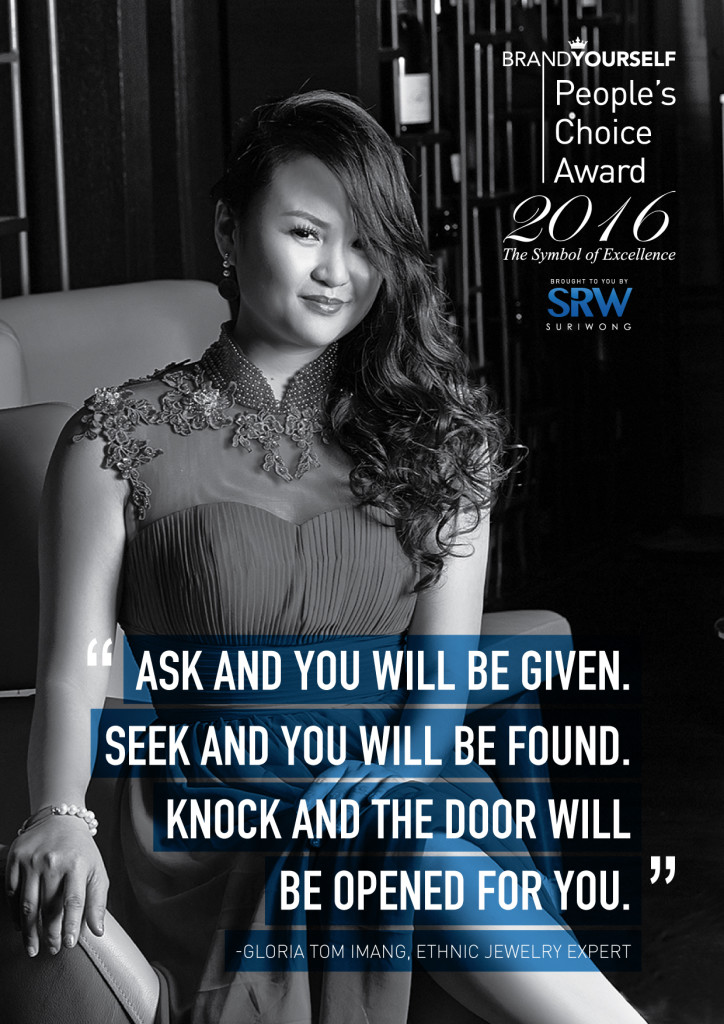 Being one of the nominees, tell us how you feel.
I felt a confidence boost out of nowhere comes to me. I've been thinking of achieving more in life, and then this nomination comes to me. It's very special and meaningful to me. I'm thankful for this.
What drives you in your life and career?
What is your proudest moment to date?
Who are your role models in life?