Jeff Liow, King of Rims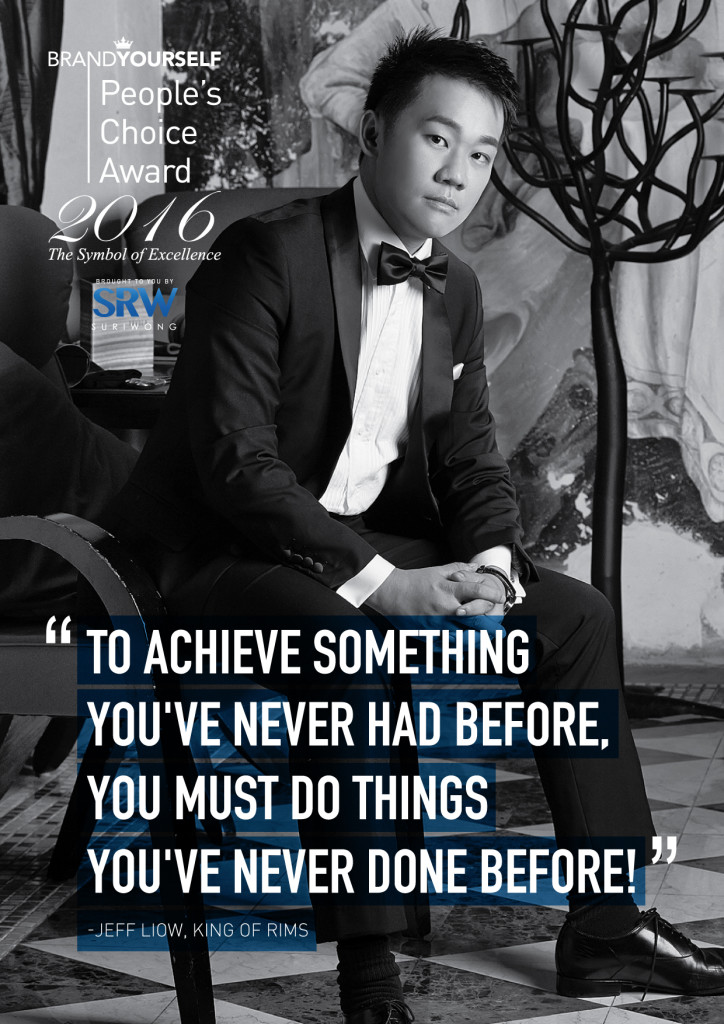 What drives you in your life and career?
Both of my sons James and Jake are the reason why I push myself so hard in my life and career. Yes, I am working hard to provide them a better life, but most importantly I want to be their inspirations, their role model and set a good example that they can follow and look up to. I want them to be proud of me and I want to give them the world.
What energizes or ignites you? What are your true passions?
What does Personal Branding mean to you?
What was the biggest challenge in your life and how did you overcome it?
What is your proudest moment to date?