John Lee, Multimedia Specialist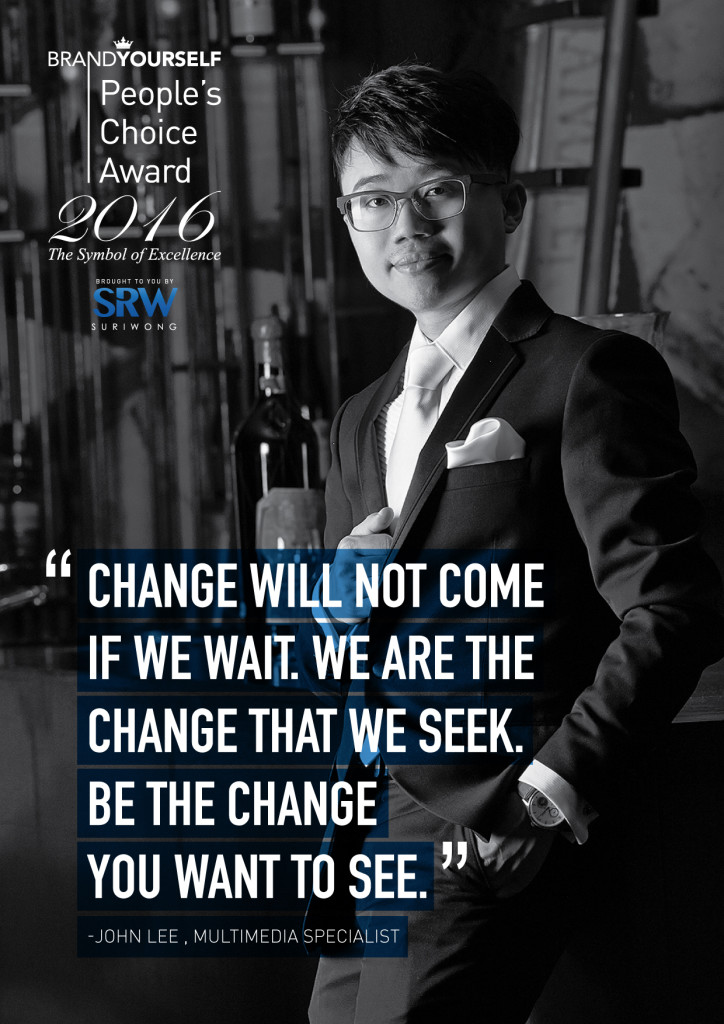 What drives you in your life and career?
I'm a person who is motivated by passion, I like what I do and I do what I like. Being in the creative industry, at times, it can be challenging to deal with work and clients. However, at the end of the project, when I see my work on screen; that kind of victory is beyond what word can describe. That's what drives me!
What does Personal Branding mean to you?
What was the biggest challenge in your life and how did you overcome it?
If you can choose to be any of the charismatic person in this world, who will it be and why?
What are the soft skills you possessed that you think have helped you greatly in your life and career?