Ken Wong & Phoebe Low, Founders of Mobilewaiter.my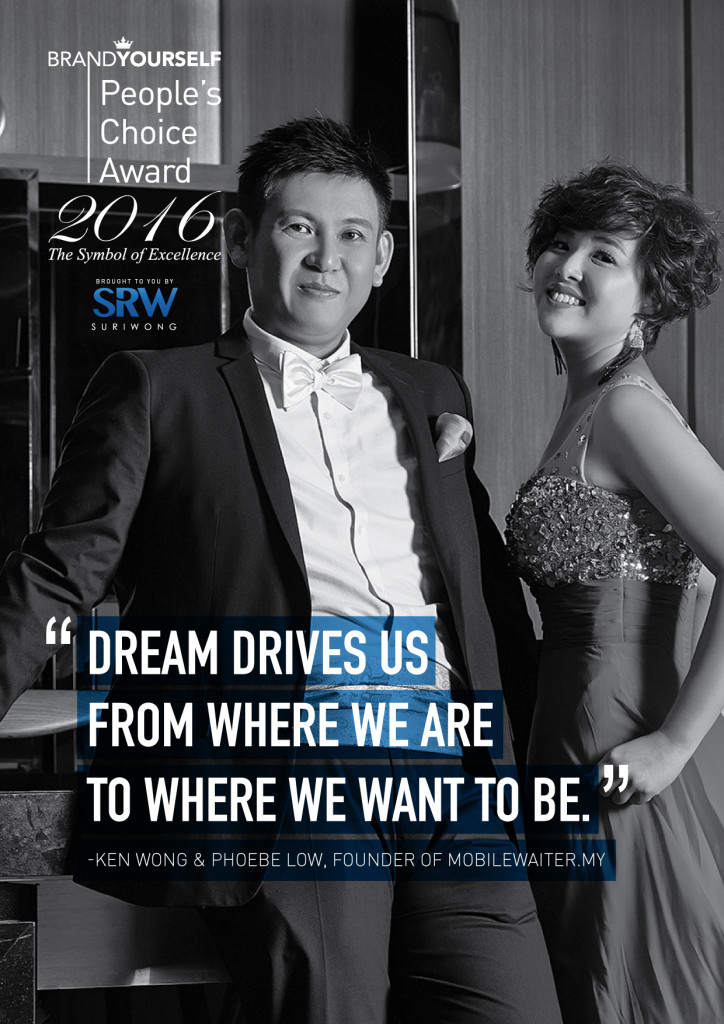 What drive you in your life and career?
We believe dream should be "live" and it's important in our lives. Dream is what keeps us moving forward, it drives us into action to change from where we are and move us closer to our dream!
What energizes or ignite you? What are your true passions?
Who are your role models in life?
What was the biggest challenge in your life and how did you overcome it?
What is your proudest moment to date?