Melvin Lim, Millennial Investor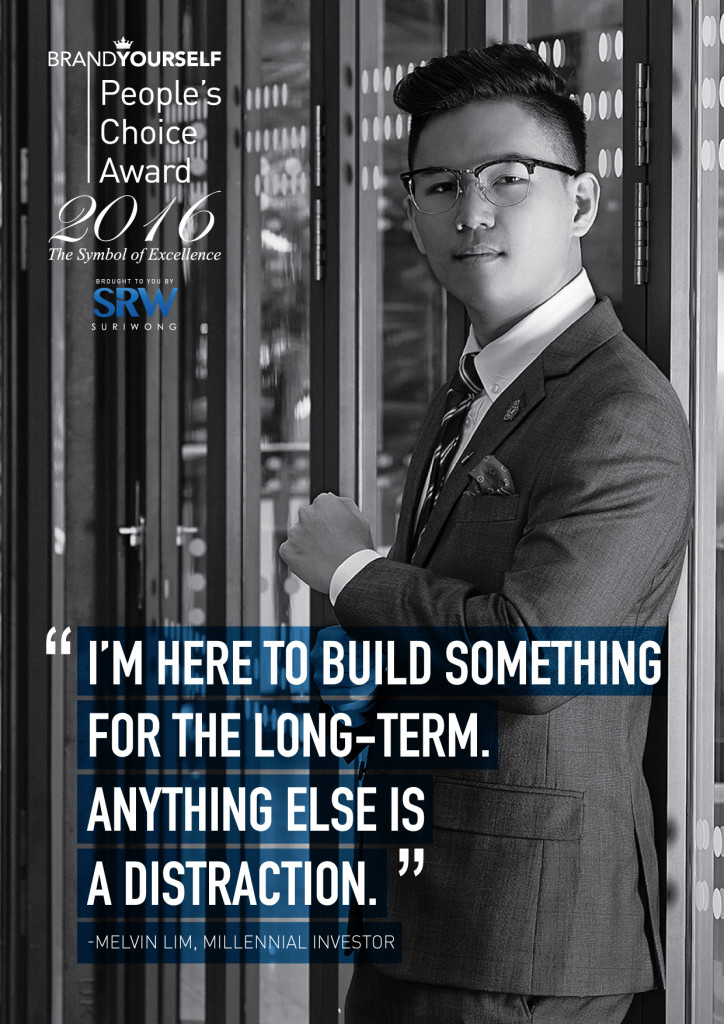 What energizes or ignites you? What are your true passions?
Looking at property ignites me as I see opportunity in making more money with low risks. My true passion in life is not only to be successful in my businesses and investments, but also to help the needed with my wealth.
What does Personal Branding mean to you?
How does your encounter with School of Charisma / Brand Yourself change your life?
What is your proudest moment to date?
If you can choose to be any of the charismatic person in this world, who will it be and why?