Ng Lee Chin, Bird's Nest Queen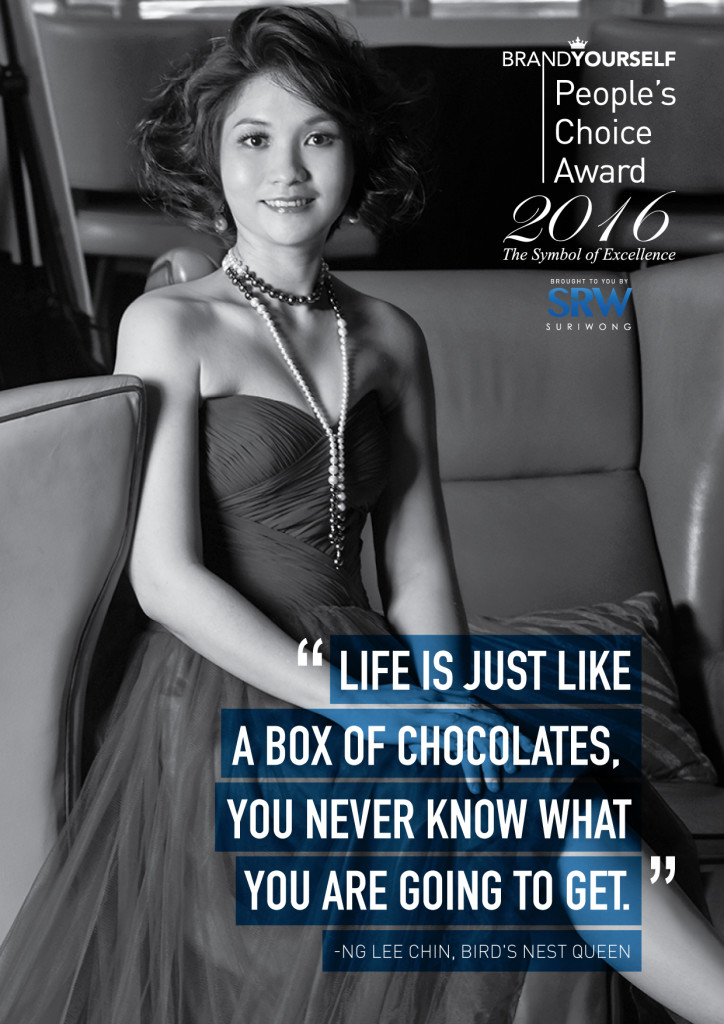 What does Personal Branding mean to you?
It means what people know me for. Based on observation and feedback, the most common traits would be quality and dependability. This fits nicely with my principal of doing the right things and doing things right. In life, there are no shortcuts, you need to constantly and consistently do the right things.
How does your encounter with School of Charisma / Brand Yourself change your life?
What is your biggest challenge in your life and how did you overcome it?
What are the soft skills you possessed that you think have helped you greatly in your life and career?