Ryan Lei & Francis Soo, Next Gen Logistic Specialist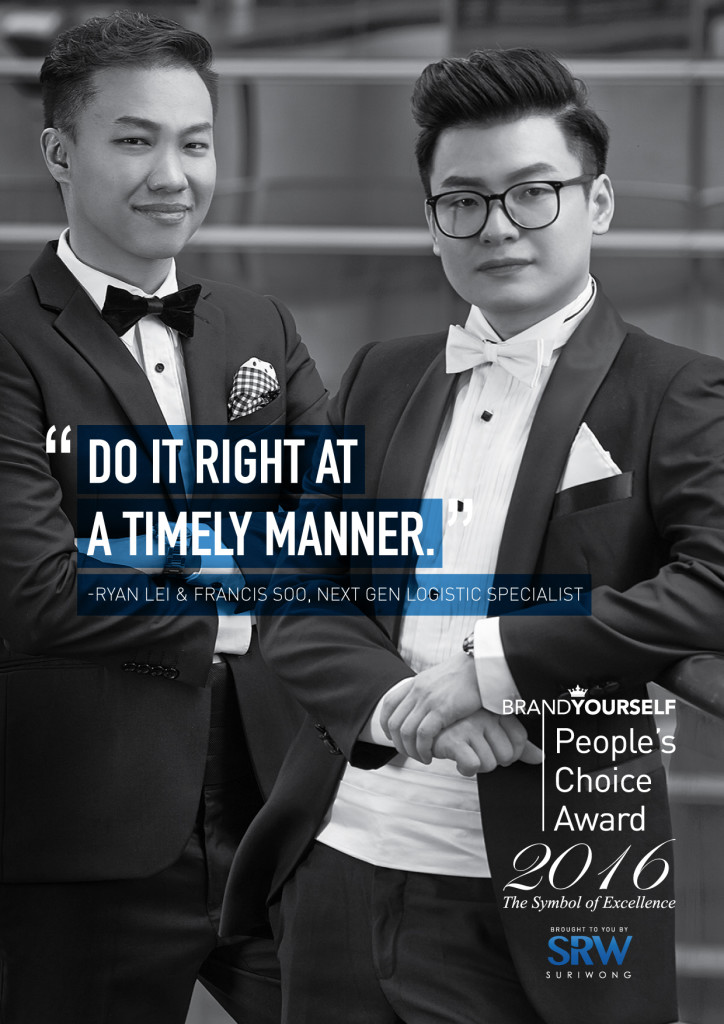 Being one of the nominees, tell us how you feel.
We felt such a pride being nominated. Being recognised in People's Choice Award was like something that will only happen in our dreams. We realised that the award isn't just about us winning but it also matter to the people around us. Sometimes, we work hard every day but wonder if anybody notices. The People's Choice Award lets us know that people do notice if we put in enough passion and effort to be different.
What does Personal Branding mean to you?
How does your encounter with School of Charisma / Brand Yourself change your life?
What is your proudest moment to date?
What are the soft skills you possessed that you think have helped you greatly in your life and career?