Sky Ong & Kelvin Ong, 3D Animation Expert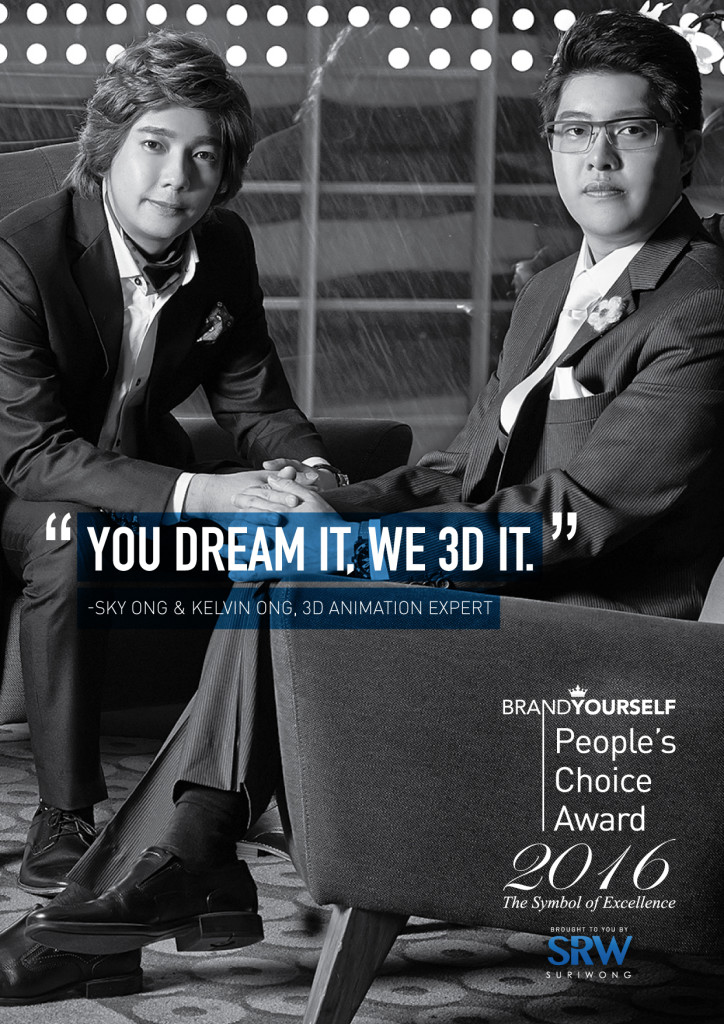 What drive you in your life and career?
The chance to connect with great people and get perceived value from different perspective always excites us. Surrounding ourselves with different group of people brings us to greater life, it gives us greater energy and higher value. We believe connection with positive people is what drives us to do better and achieve more in our lives and careers.
What energizes or ignite you? What are your true passions?
How does your encounter with School of Charisma / Brand Yourself change your life?
What is your proudest moment to date?