Steph Low & Nixon Chow, Interior Designer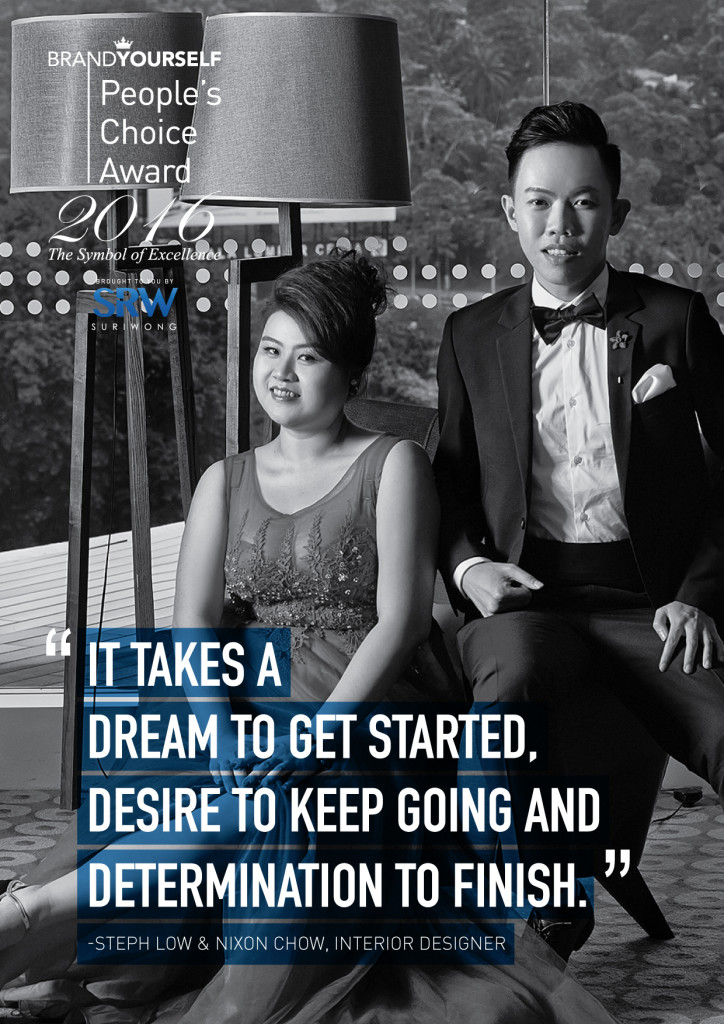 What drive you in life and career?
Pursuing and living my childhood dream and being able to create a signature style for my designs. I hope to leave a footprint in the world.
What energizes or ignite you? What are your passions?
What was the biggest challenge in your life how did you overcome it?
What is your proudest moment to date?