What is the Vision and Mission of your company?
Mission answers the question "Why do we exist?" Vision answers the question "What will the future look like as we fulfil our mission? What will be different?" While mission is about today, vision is about the future, what we will become.
If you don't have one, perhaps it's time to give it a thought.
#brandyourself #personalbranding #visionandmission #defineyourbrand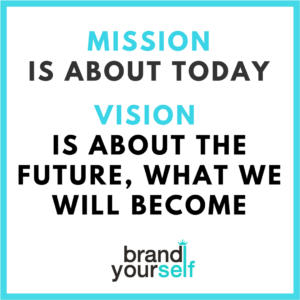 Request A Quote
Or discuss your personal branding needs with our expert